Principal investigators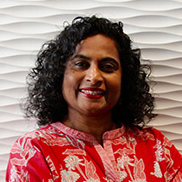 Jennifer Moodley is a public health medicine physician and Director of the Cancer Research Initiative in the Faculty of Health Sciences, University of Cape Town. She has extensive experience in health systems research, epidemiology and public policy development. Jennifer has first-hand experience of the challenges experienced in providing health care in resource-constrained environments.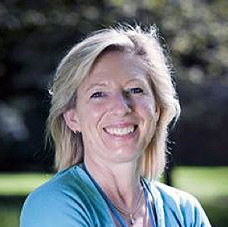 Fiona Walter is a primary care doctor (specialist family physician) and leads the Primary Care Cancer Research group at the University of Cambridge's Department of Public Health and Primary Care. Her research focuses on timely detection and diagnosis of cancer. She co-leads the Cancer Research UK-funded international CanTest Collaborative, spearheading new approaches to cancer diagnostics, and developing training opportunities for future leaders of community-based cancer research.
Research team
Suzanne E Scott, Kings College London
Amos D Mwaka, University of Makerere
Deborah Constant, University of Cape Town
Jennifer Githaiga, University of Cape Town
Jane Harries, University of Cape Town
Lydia Cairncross, University of Cape Town and Groote Schuur Hospital
Nontuthuzelo IM Somdyala, Sount African Medical Research Council
Henry Wabinga, University of Makerere
Edina Sinanovic, University of Cape Town
Chukwudi Nnaji, University of Cape Town
Jennifer Langoya, University of Makerere
Rosemary Jacobs, UMTHA consultancy
Fikile Mbuzi, St Elizabeth's Hospital
 Students
Tessa S Stewart, Universty of Cambridge
Trish Muzenda, University of Cape Town
Amanda Edwards, University of Cape Town
Alexandra Payne, University of Cape Town
Christabel Abewe, University of Cape Town
Jackie Lalam, University of Makerere
Adoch Winnie, University of Makerere
Ocira Denis, University of Makerere
Acan Jennifer, University of Makerere
Funders

This work has been funded by the Cancer Association of South Africa; the University of Cape Town, and the South African Medical Research Council with funds received from the South African  National Department of Health, GlaxoSmithKline Africa Non-Communicable Disease Open Lab (via a supporting grant Project Number: 023), and with funds from the UK Government's Newton fund.